Maternity Photographer Melbourne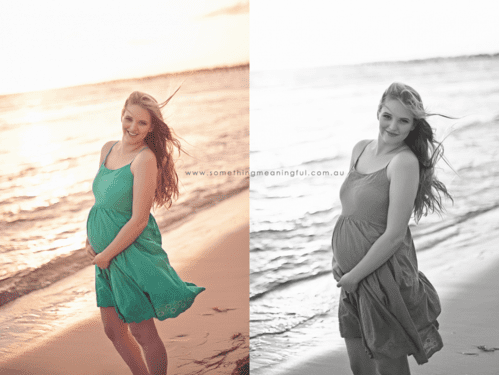 pinimageMaternity Photography sessions are available for families wishing to return to Something Meaningful for newborn photography after the birth of their child(ren). These sessions are styled to tell your story of pregnancy and new life.
 melbourne maternity photography
When is the best time to do maternity sessions?
Most mothers prefer to have their maternity portraits taken when they are around 7-8 months pregnant, Mum-to-be is not too uncomfortable, but belly is beautifully round.
Maternity sessions are generally scheduled when you are between 33 – 37 weeks however, when to schedule your session is an individual preference. It is preferred to hold the session when your belly is nice and round, however you are still feeling "comfortable" to be able to move around.
How long does this session take?
Maternity sessions usually take around 1 hour, with a few outfit changes.
When should I book my session?
As soon as possible. It is best to contact me well in advance to schedule your session, as I typically book out months in advance.
What do I need to wear & what should I bring?
I suggest you bring along 2 of your own outfits to capture a variety of styles and to personality your look. You may also utilize the studio range of maternity wear with options of dresses, fabric wraps and scarves to highlight your bump and create a stylish natural look. We do encourage you to include your partner and other children in the shoot as this is a special time for them as well.
Upon booking you will receive my welcome guide packed with information to cover all your questions & ensure you are prepared & get the best out of your session.
Pregnancy Photography Melbourne