melbourne baby photography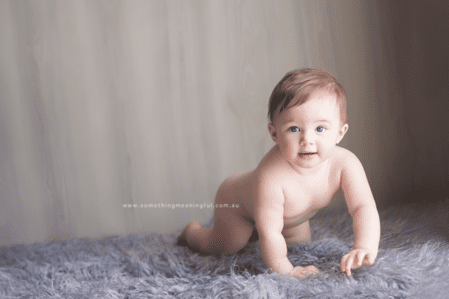 pinimageBaby photography is about capturing the innate spark of personality and the developmental milestones emerging in that ever changing first year, as well as the special connections forging between parents and siblings.
melbourne baby photography
When is the best time to do baby sessions?
Yesterday! Any parent will tell you how quickly your little ones will grow, so it's absolutely essential that we capture them at these early of life. Any age is perfect for capturing all those beautiful wide eyed shots & cheeky smiles!
Between 6 – 9 months is one of my favourite ages – babies have loads of personality, are usually sitting up unassisted & those chubby little rolls are just divine!
Baby Sessions are held Tues – Sat and are scheduled around baby's nap time.
How long does this session take?
Baby sessions usually take between 1 – 1.5 hours. This allows time for a few outfit changes, feeding & nursing if needed.
When should I book my session?
Generally when your baby can sit without assistance or be placed on their tummy with enough strength to hold themselves without crawling is the PERFECT age! This can happen any time within 5 – 12 months of age. If your baby is already crawling, this is perfectly fine. This just means we need to keep up with your little one.
What do I need to wear & what should I bring?
Clothing choices for babies session is usually simplistic, ensuring your darling is the main focus of my work. I always encourage clients to bring any sentimental items they would like photographed with bubby (their favourite book, teddy, blanket etc.). Upon booking you will receive my welcome guide packed with information to cover all your questions & ensure you are prepared & get the best out of your session.
melbourne baby photography