melbourne newborn photographer

Hi! I'm Brittany,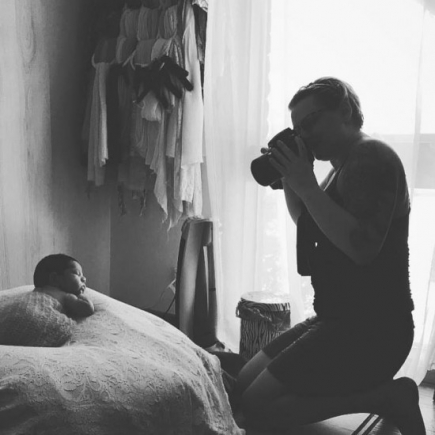 pinimageThank you so much for taking the time to view my work.
I'm a natural light portrait photographer who works, lives & plays by the beach in the Western Suburbs of Melbourne in Altona Meadows & serves its surroundings suburbs.
I discovered my passion for photography in 2006, gained my 'Diploma in Photo Imaging'  from Photographic Imaging College in 2009, and launched my photography business in 2010. I have had the privlidge of working in the photography industry for the last 6 years, most of which working specifically in Child & Family Portraiture. I have years of experience photographing families & children of all ages, but my true love is for newborn portraiture. This was discovered when asked by close friends to capture their new addition in 2012; the love was instant, and deep.
Since then I have strived to educated myself and excel in this field, having completed numerous photography courses and workshops (in-person and online), most (if not all) of which specifically dedicated to newborn photography.
I am dedicated to capturing those precious moments of your baby's early life, following baby's lead to capture them, safely and beautifully. I pride myself in being highly experienced in handling and soothing newborns. I have a very soothing & patient approach to all sessions. My aim is to create beautifully unique art of your baby that you & your family will love and cherish for a lifetime.
If you are looking for a passionate and experienced photographer contact me via the contact page.
Thank you for visiting my website and I look forward to being your baby photographer!

newborn photography melbourne | maternity photography melbourne | baby photography melbourne